!**************This page indexes major United Empire Loyalist military campaigns, skirmishes, engagements and events during the Revolutionary War*****************> <!*************Page devoted to Loyalist records related to military regiments and battles during the American War for Independence*****************>

<!**************Page devoted to United Empire Loyalist battles in the American Revolution*****************> <!**************BEGIN TABLE OF CONTENTS //*****************> <!**************END TABLE OF CONTENTS //*****************> <!**************BEGIN LOGO //*****************>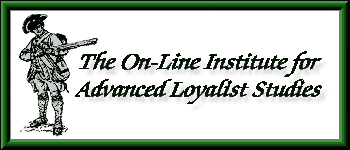 <!**************END LOGO //*****************> <!**************BEGIN CONTENT //*****************>
New York Volunteers/British Legion/South Carolina Militia
Rocky Mount Outpost
A view of Peay's Ferry, which is about 1 mile east of the
marker at Rocky Mount. No roads remain at its location.
In the photo it is located about 3/4 of the way across
on the opposite or East bank, just below the small sandbar.
Rocky Mount, South Carolina.
January 2001.

Click here for ---> Battles & Campaigns Main Page

<!**************END CONTENT //*****************> <!**************BEGIN FOOTER //*****************>

The On-Line Institute for Advanced Loyalist Studies
For information please contact Todd Braisted


Site maintenance and hosting courtesy of Brandwares.


Copyright Restrictions Document Formatting Optimal Viewing





<!**************END FOOTER //*****************>